Pick your package
Learn without limits on your computer, phone or tablet
Download course notes and exercises to learn at your own pace
Change or cancel your subscription at any time
Looking to buy a gift? Learn more
$89 / $53.40
Select 1 course to own for life
---
Choose from all BBC Maestro courses to add to your permanent collection
Immerse yourself in hours of compelling video lessons
Watch at your own pace as many times as you like
Upgrade to our unlimited annual subscription for 1 year after purchase at a discount
$120 $72 for a one year subscription
Access every BBC Maestro course
---
Experience 100+ hours of video lessons each year
Be the first to explore new courses as soon as they land
Enjoy discounted rates to own your favourite courses for life
Explore at ease with a 30-day money back guarantee
Thanks for signing up
Check your inbox - your free lessons are on the way!
Oops! Something went wrong
Please try again later
Get started with our free taster lessons
Unlock your passion, sign up today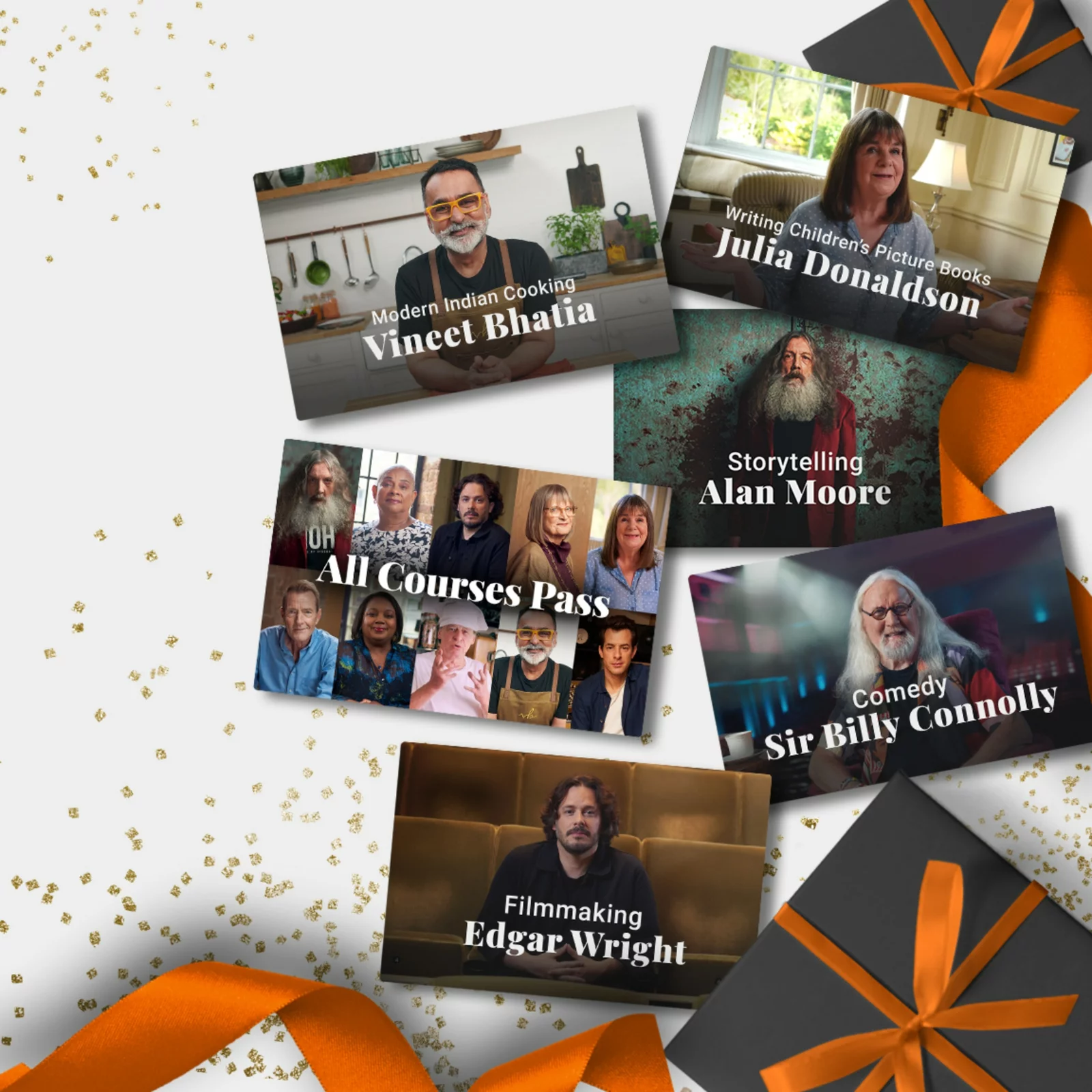 Give the gift of knowledge
Know someone who'd love to try one of our courses? Send them a gift card.
Learn about gift cards